Make the most of your shopping experience by creating
an account. You can:

Access your saved cars on any device.
Receive Price Alert emails when price changes,
new offers become available or a vehicle is sold.



Not registered? click here
Authorized Ferrari Certification- Ferrari Of Central New Jersey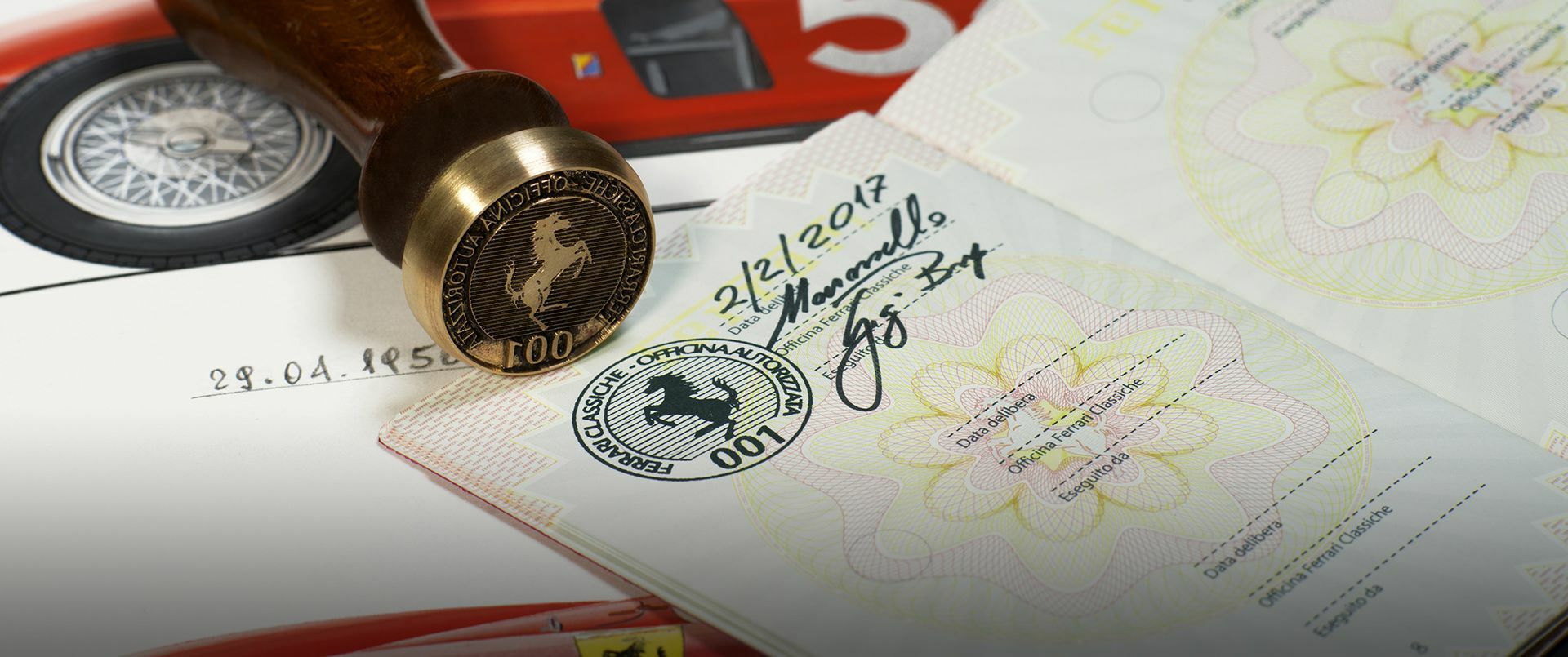 We offer the certification and authorization for your classic car. We are an official dealer of Ferrari, Maserati, and Alfa Romeo vehicles in Central NJ.
Here at Ferrari of Central New Jersey, we take pride in our extensive knowledge and experience with exotic cars. We are an authorized Ferrari vehicle dealer, so you can trust us to handle all the certification and authorization needs for your Ferrari vehicles. Contact us today to learn more about our certification and authorization process.
We know the ins and outs of the process, and we will do everything we can to make sure your car is certified or authorized as quickly and easily as possible.
Certificate of Authenticity
The Ferrari Classiche certification process is quite extensive, and it includes a technical examination of the originality of the various mechanical components. This is the determining factor in establishing the authenticity of the car. The experts who perform this examination are highly qualified and have years of experience in the field. They will thoroughly examine all of the components of your car to make sure that they are original and in good condition.
Some of the points that they check are as follows:
The authenticity of the car's mechanical components
The condition of all the car's components
Any modifications that have been made to the car over the years
The originality of the car's body and interior
Once the examination is complete, the Ferrari Classiche experts will issue a Certificate of Authenticity.
Requirements For Certification
To certify your Ferrari, there are a few requirements that you must meet.
The car must be in good condition. All of the components of the car must be in working order and there cannot be any major mechanical or cosmetic issues.
A classic car must be completely original with the components of factory original, and there cannot be any aftermarket modifications.
The only fully functioning cars produced must have been manufactured by Ferrari. This includes cars from the classic era as well as more recent models.
If you can meet these requirements, then we at Ferrari of Central New Jersey would be more than happy to certify your car.
The Ferrari Red Book is an important resource for anyone who owns a classic Ferrari. The red book is a series of sketches, drawings, and photographs that document the build process of classic Ferrari cars. This book is often referred to as the "bible" for car collectors and enthusiasts. In this book, you will see every unique service detail that went into the making of your car.